Who We Are
The church was established in 2006 with the purpose of glorifying God by building a church that would guide people on the journey of spiritual maturity through five primary avenues: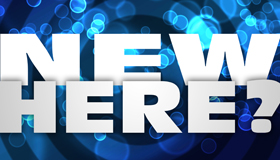 Biblical Teaching (Walking in the Word)

Discipleship (Walking in Relationships with Others)

Prayer (Walking in Dependence upon God)

Worship (Walking in Obedience to God)

Service (Walking in Service for God).
We believe that the church gathers primarily for the corporate worshiping of God and the equipping of the saints. We encourage every believer in Christ to walk in an authentic relationship with Christ and to invite others into a relationship with Him.
Contact Information
Mailing Address:
350 West Madison Street
Greencastle, PA 17225
PHONE – (717) 593-4615
EMAIL – info@cornerstonebiblepa.org
Sunday Service Times
Worship – 9:30 AM
ABF/SS – 11:00 AM
Nursery – 9:30 & 11:00 AM
Small Groups – 6:00 PM
Youth Ministry – 6:00 PM